WHO WE ARE
Grosso Moda started its business from scratch in 1992 as a B2B supplier of fashion clothing elements and services in manufacturing. Today, 25 years later, our company provides B2B complete fashion design concepts for brands and retail multiband fashion stores and chains, including production and delivery.
To this day, Grosso Moda sells its products to brand customers & retail chains throughout Northern America, Europe and the UK with the combination of own and external production offices around Europe and Asia.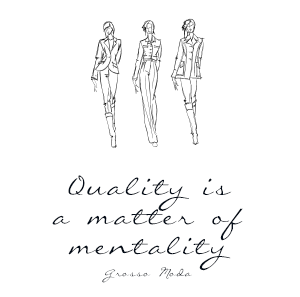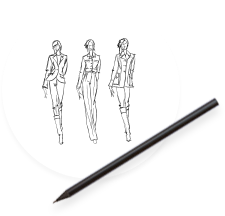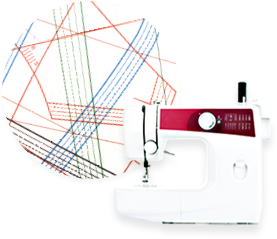 DESIGN & DEVELOPMENT
Our design department in The Netherlands is constantly working on trend collections, styling and color concepts, conceptual programs and multi category programs (suiting's, blouses, skirts, coats etc.). By visiting fabric and fashion fairs, catwalk shows and trend seminars, they are always updated about the latest trends, translating this into commercial, fashionable and modern items with the newest fabrics.
MANUFACTURING & LOGISTICS
We are specialized in men's and women's suiting's. The traditional construction and manufacturing technologies are the fundament for high level fashion. With the engineered development on a formal basis, we are able to create and offer smart & semi casual wear. The basic and reliable manufacturing services are the core of the strategy embedded in the company, offering: design, product development, pattern development and fabric sourcing/development on order basis.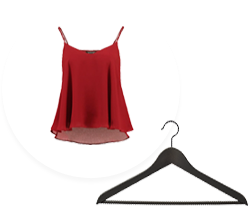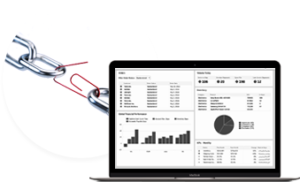 FAST TRACK
Grosso Moda has a fast track program, providing high responsiveness to external trends and client requirements. This method of working, know-how and the high grade of organization, enable us to serve our customers with added values. Once the product has been chosen, it is extremely important that it also fits well. GM has historically invested in a strong technical workforce of pattern designers, both in house and overseas, actively guiding customers into commercial fittings.
SUPPLY CHAIN MANAGEMENT
At Grosso Moda we pride ourselves on the final outcome of your product, from movement and storage of raw materials to finished goods at the point of consumption, we take charge and the responsibility. Nonetheless, we like to explore other options and possibilities to build new paths with your recommendations. Whether it is a nominated fabric or trimmings, you can be sure our decades of experience and knowledge will lead you in the right direction.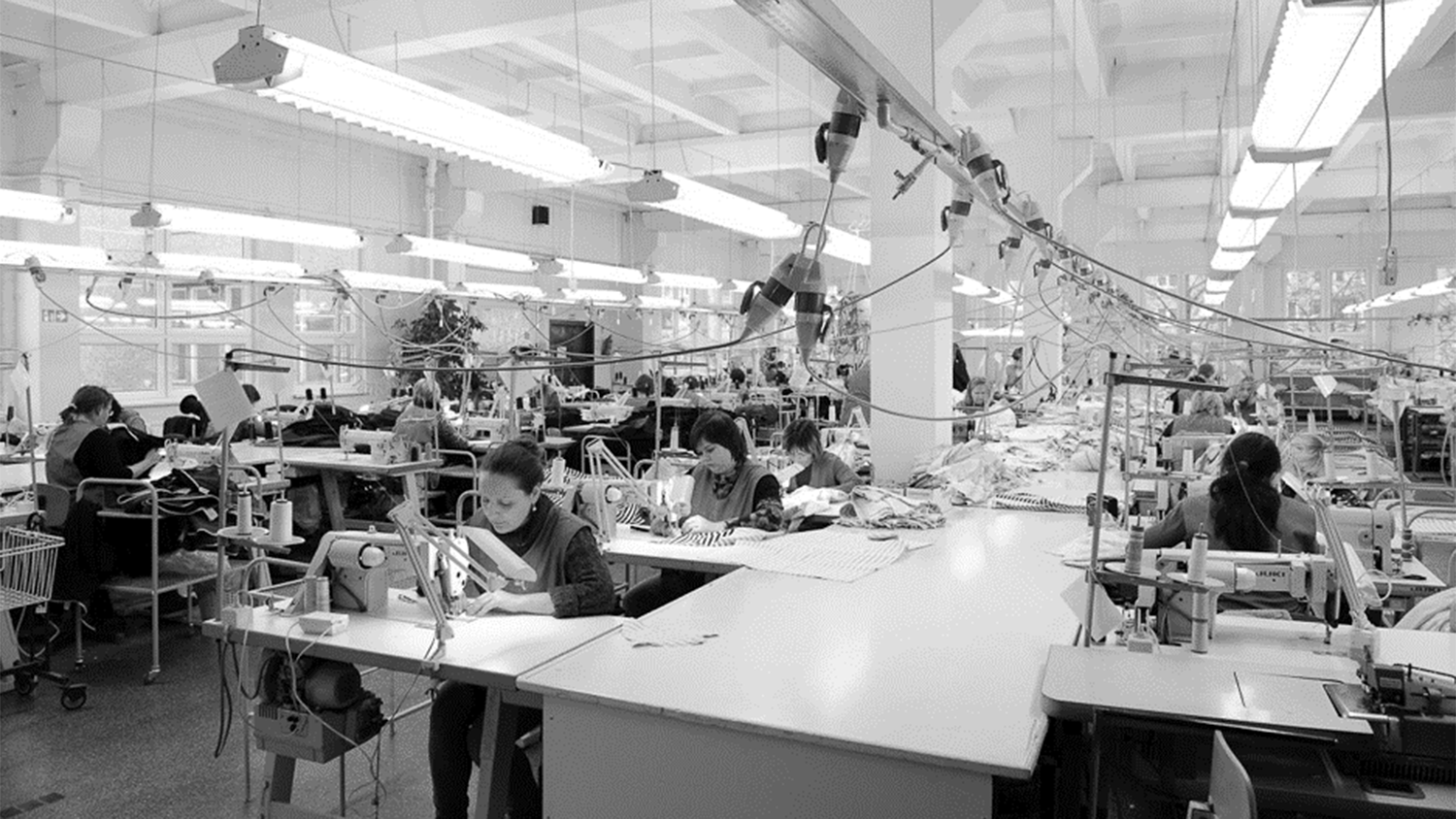 Grosso Moda production facility
Due to the ever-growing complexity of the fashion industry and its extensive supply chain, the vision at Grosso Moda is quite simple: shrink the process, eliminate lead times and focus on the customer.
As a result, these imbedded values carry a unique statement within the company:
'To become the ultimate source of making fashion, creating the fast lane to the consumer.'
This is being realized through the following two key principles: 'support' by offering added value services and 'take initiative' through creating full fashion products.
Corporate fashion
We have achieved projects in the corporate fashion markets; hospital clothing with more fashionable styling, fitting and user convenience with utilization of sustainable fabrics.
Personal measurement identity
At Grosso Moda we believe that technology will enable future customers to store and update their personal measurements in a cloud based environment, constantly and on demand. This can enable new creative methods to manufacture any design from any brand against the individual stored measurements at any given time.
3D in the supply chain
We have been significantly invested in research and development of 3D technology and strongly believe the following concept will revolutionize the fashion supply chain in the future. Grosso Moda has recently partnered together with Gerber Technology, one of the leading developers in 3D software.
Bestseller management
From the concept idea to development of styles, colors and print, we closely follow them in sales and tailor to your individual needs. We commit outselves to grow them into bestseller items throughout different seasons into prolonged periods of time.
Waste management
In future, we are fixated on giving leftover fashion garments a new form of life and purpose this first steps are taken throughout the supply chain.